2/6/2017 - 4:30 PM Uhr
Movie for children: "Der blaue Tiger" (in german language)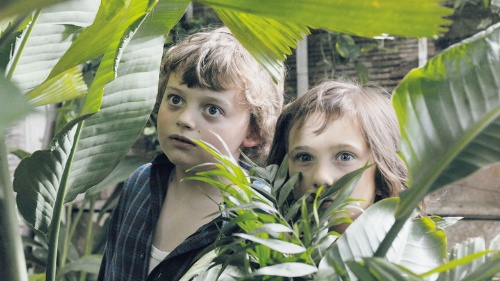 CZ/DE/SI 2012, 92 min.
Director: Petr Oukropec
with: Linda Votrubová, Jakub Wunsch, Barbora Hrzanova

Johanka lebt mit ihrer Mutter in einem alten botanischen Garten mitten in der Stadt, zusammen mit dem mürrischen Gärtner und seinem Sohn Matyas. Sie ist ein verträumtes Mädchen, zeichnet gerne und hat viel Fantasie, die sie in ihren Spielen mit Matyas auslebt. Der ehrgeizige Bürgermeister will den Garten abreißen lassen, um dort ein Einkaufszentrum zu errichten. Zur gleichen Zeit taucht in der Stadt ein blauer Tiger auf. Wo kommt er her? Aus Johankas Zeichnungen? Johanka und Matyas haben alle Hände voll zu tun, um das Gartenparadies und den Tiger aus den Klauen des Bürgermeisters zu retten.

DER BLAUE TIGER erzählt in märchenhaften und wunderschönen Bildern die zauberhafte Geschichte der kleinen Johanna, die versucht, ihre naturbelassene und liebevoll chaotische Welt gegen die radikalen Baupläne der Stadt zu schützen. Ihre Fantasien und Träumereien inszeniert Regisseur Petr Oukropec mit Hilfe von kunstvollen und detailreichen Animationen und Bauten.
Information & booking:
Organization: Filmclub
Information:
Forum Bressanone
Via Roma 9
39042 Bressanone
Phone number: 0472 275 588
(Office hours: Mo-Fr: 9-12am & 2-5pm)
info@forum-brixen.com
Advance booking:
At 4.00 pm in the foyer of the Forum Bressanone.
More information: www.filmclub.it