3/18/2020 - 8:00 PM Uhr
CANCELED Clara (theatre in german language) CANCELED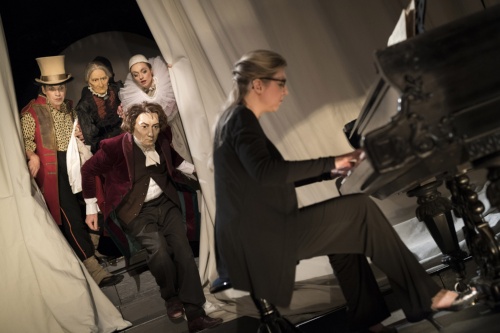 A guest performance from Puppentheater Halle
Photo: Falk Wenzel
With:
Piano: Ragna Schirmer
Lars Frank
Ines Heinrich-Frank
Nils Dreschke
Gloria Iberl-Thieme
Introduction: 19:15
Duration: ca. 1 hour 10 minutes, without break
Information & booking:
Organization: Südtiroler Kulturinstitut
Information and tickets:
Südtiroler Kulturinstitut
Tel. 0471 313800
Tickets are available at Athesia Ticket at all Athesia bookstores.
At the box office: Remaining tickets are available at the box office, which is open from 19 clock.
More information: www.kulturinstitut.org