5/30/2020 - ganztägig
CANCELED sapperlot - International Meeting of Youth theatre CANCELED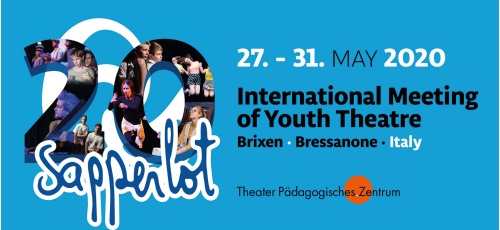 WHAT IS SAPPERLOT?
The International Meeting of Youth Theatre "sapperlot" is an event of youth culture in South Tyrol (Italy) and at the same time a stock taking of the actual trends in the youth theatre in the world. We invite groups from all over the world, which are open to reflect their own work and to other theatre forms.
Discussions and workshops should give the participants the possibility to get in touch with other young people, to exchange ideas and to learn from each other. For the young people there are many possibilities to get in contact with the others.
The young people of the tpz - laboratories are pleased to host people from all over the world. The sapperlot is not only a festival of an organization but is organized by the young members of our different laboratories: a real youth festival. In the end the special atmosphere at sapperlot is because all participating groups work together to make it unforgettable. We want you to join the festival, to contribute, to get involved, to be really part of it. You too? Then apply for sapperlot 2020!