10/31/2020 - 8:30 PM Uhr
Theatre "Left(L)over" (in italian language)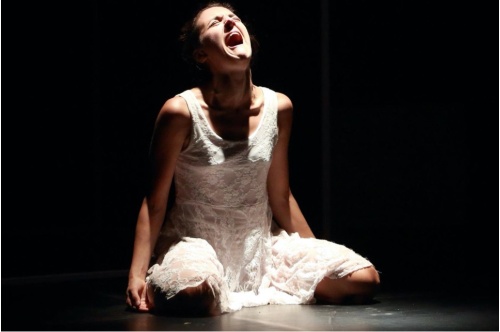 A LOVE SONG
directed by Martina Testa
dramaturgy Tommaso Fermariello
with Emilia Piz and Martina Testa
sound Design Giovanni Frison
LA PETITE MORT THEATER, SUDDEN SCENARIOS, EVOE '! THEATER
Left(L)over comes from the end of the first love and many others and from the study of the effects that old t-shirts, songs by Loredana Bertè and views of stories on Instagram have on the psyche in love. What remains at the end of a love story? Train tickets, plastic cups, condoms, crumpled handkerchiefs, forgotten books, socks hidden under the sheets, cigarette butts. They are remains, waste, leftovers, almost wrecks. They are the last witnesses of a happiness that existed between him and her, and which now risks being forgotten. Among these objects you too are a wreck, something lost or lost. The viewer, guided by a Voice, witnesses his stages of amorous mourning: denial, sadness, anger, bargaining, acceptance. She is Amorex's guinea pig, a sort of "love clinic" where she takes refuge in an attempt to survive her love.
LEFT(L)OVER is a monologue written by the playwright Tommaso Fermariello, directed by Martina Testa and performed by Emilia Piz.
In 2018 he won the Special Mention of the Jury at the Prize Young Realities of the Theater of Udine.