4/10/2017 - 8:00 PM Uhr
Rosso Istanbul (in italian language)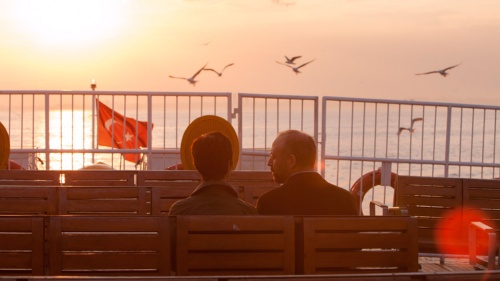 IT 2017, 115 min.
Diretor: Ferzan Ozpetek
with: Tuba Büyüküstün, Halit Ergenç, Mehmet Gunsur, Nejat Isler, Serra Yilmaz

Living abroad for many years, writer, editor Orhan Sahin, the famous director to work on the first book of the sea Generic Istanbul 'to come. Deniz lives in a barn with his family in his last generation of riches. Orhan finds himself in the midst of complex relationships, mysterious friends and family members of the Sea on the first day. Years later, he returned to Istanbul 'u while exploring with new eyes, the feelings will begin to relive forgotten.
The writer Orhan Sahin returns to Istanbul after so many years to help the well-known director Deniz Soysal to write his first novel. Orhan finds himself to look with nostalgia the places where he was born and raised, reliving the relationships with friends, family and past loves.
Information & booking:
Organization: Filmclub
Tickets:
At 7.30pm in the foyer of the Forum Bressanone
More information: www.filmclub.it