30/05/2022 - ore 12.00
The show must go on (in lingua inglese)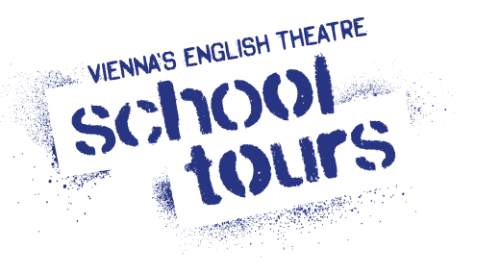 by Sean Aita
loosely based on Jules Verne's "Around the World in 80 Days".
In this new adaptation of Jules Verne's classic, the turbulent story of Phileas Fogg's voyage around the world has been inserted into a contemporary framework that makes it possible to compare isolated aspects of the novel with social changes in our day and age in an entertaining way. This in turn opens up two different starting points for working on the play with the pupils.
A small English theatre company is planning a school tour with Jules Verne's "Around the World in Eighty Days". Funds are tight and so the four actors have to use their imagination to adapt the play. James, the head of the troupe, does not have an easy time of it with his comrades-in-arms, as they are of the opinion that the times of conservative casting are over. In theatre, all restrictions of gender, skin colour and social background should be thrown overboard; at least on stage, one should be able to disregard traditional stereotypes. And so it happens that Millie insists on playing Phileas Fogg because she is tired of playing women who have to be saved. In doing so, she sets off a chain reaction within the group and in the end, the conservative James has to submit to the unorthodox interpretation of the classic. Immediately, they set about developing the script together.
The story begins in London in 1872, with a glimpse into Phileas Fogg's over-regulated everyday life, which always demands the utmost precision from the servant Passepartout. The years of routine come to an abrupt end, however, when Fogg gets carried away with a bet during a discussion about a bank robbery at his gentlemen's club. He bets £20,000 that he can circumnavigate the globe in precisely eighty days and leaves London with his horrified servant that very evening. Little do they know that Inspector Fix is hot on their heels, believing Fogg to be the wanted bank robber. And so the thrilling chase around the planet begins.
The adventurous journey - in storms on the high seas, during snake charms, on the back of elephants, in many different trains, in the circus and also in a hot-air balloon - is depicted with full physical effort and creative ideas until Fogg finally arrives back in England and wins his bet at the last minute.
Durata: 55 minuti