11/3/2019 - ganztägig
AKI TEN Brixen 2019 - Bonsai exhibition in Bressanone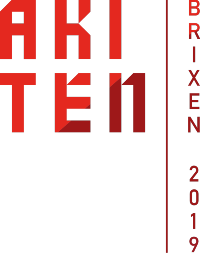 Program:
Saturday, 02/11/2019
9.00 am inauguration ceremony with guests of honour
9.30 am inauguration of the Bonsai Exhibition and of the Bonsai Ceramics Contest
10.00 am – 1.00 pm demonstration with Bonsai Master Suzuki Tohru from Japan
2.00 pm – 3.30 pm round table on the topic "Bonsai ceramics 2.0"
3.30 pm – 5.30 pm demonstration with Bonsai Master Suzuki Tohru from Japan
6.00 pm closing of the exhibition
8:00 pm get-together at the "Bonsai party with delicate specialties" (Hotel Elefant), followed by the presentation of the prizes for the Bonsai Ceramics Contest (registration at info@akiten.it)
Sunday, 03/11/2019
9.30 am inauguration of the Bonsai Exhibition and of the Bonsai Ceramics Contest
10.00 am – 1.00 pm demonstration with Bonsai master Suzuki Tohru from Japan
2.00 pm – 3.30 pm round table
5.00 pm closing ceremony
Bonsai Ceramic Contest
Entry requirements:
The contest is open to everybody who is interested, i.e. professional potters but also amateur potters. Every participant can enter one ceramic in the contest. This ceramic dish must present all the characteristics that are necessary to plant a normal bonsai or a grass bonsai in it. The jury consists of experts that are both artists and technical experts. In the assessment of the pottery besides the professional technical performance, particular attention will be paid to its uniqueness.
The three best ceramics win the following cash prizes:
1. place: 1.300 €
2. place: 400 €
3. place: 300 €
The objects that come first in this contest, will become possession of the BONSAI CLUB BRIXEN who will then organize a raffle among all the exhibitors of the "AKITEN 2019" . By winning the ceramics, these exhibitors are obliged to exhibit the same artifact in occasion of the "AKITEN 2021", with a bonsai planted in it.
Entry fee: 50 €
The Bonsai Club Brixen reserves the right to adapt the entry requirements to new conditions and therefore to alter them, should this be necessary.
Information & booking:
BONSAI CLUB BRIXEN
Bachmann Helmut
Zainerweg 1
39037 Mühlbach
E-Mail: info@akiten.it
VAT 90012540218
Admission for single adults:
1 day 10 €
1 day with demos 20 €
2 days 15 €
2 days with demos 30 €
Admission for groups starting from 15 people (prior reservation) and senior citizens over 65 years old:
1 day 8 €
1 day with demos 15 €
2 deay 13 €
2 days with demos 25 €
More dates:
11/2/2019 - ganztägig
More information: www.akiten.it