9/29/2023 - 8:30 AM Uhr
Course: Machine operators and operating managers of surface and chair lifts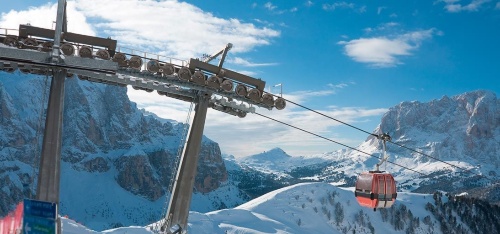 The course prepares participants for the examination to obtain the certificate of competence for machine operators/operating managers of surface and chair lifts. The lessons are taught by experts from the field. Commissioned and financed by the German Ministry of Education and in cooperation with the Office for Cableways.
Information & booking:
Organization: KVW – Katholischer Verband der Werktätigen
KVW Bildung - Brixen
Opening hours:
Mo–Fr from 8 a.m. to 12 p.m.
Mo–Thu from 2 p.m. to 5 p.m.
Hofgasse 2, 39042 Brixen
Tel. 0472 207 978
Participation just with inscription!
More dates:
9/18/2023 - 8:30 AM Uhr
9/19/2023 - 8:30 AM Uhr
9/20/2023 - 8:30 AM Uhr
9/21/2023 - 8:30 AM Uhr
9/27/2023 - 8:30 AM Uhr
10/3/2023 - 8:30 AM Uhr
10/4/2023 - 8:30 AM Uhr
10/9/2023 - 8:30 AM Uhr
10/11/2023 - 8:30 AM Uhr
10/12/2023 - 8:30 AM Uhr
10/13/2023 - 8:30 AM Uhr
10/18/2023 - 8:30 AM Uhr
10/19/2023 - 8:30 AM Uhr
10/23/2023 - 8:30 AM Uhr
More information: kurse.kvw.org