11/26/2022 - 1:00 PM Uhr
Pio Frequency Event (in german language)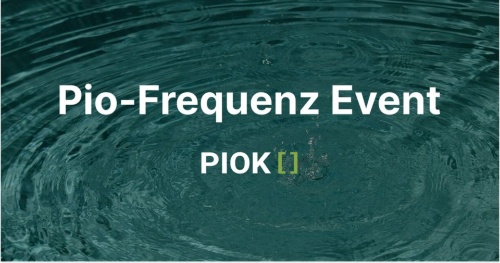 Now it's that time again: We are organising a Pio-Frequenz Event in Brixen.
New: Presentation and sale of our products. Can be attended without a ticket (free of charge).
Procedure
Admission: from 13:00
Free choice of seats!
At 13:00 the sale of our products begins.
15:00 until approx. 18:00 Session (ticket can be paid on site, price 50 Euro).
At 15:00 Wolfgang Piok starts with his work, the Pio-Frequency Method, the same method he always works with in the online sessions and personal appointments. While the people in the audience can just sit there and relax and let everything sink in, Wolfgang Piok will, as always, give his all, knock on his pens and respond to the complaints, problems etc. of the people present. At the end, questions can also be put to Wolfgang Piok.
The event will end around 6 pm.
Not suitable for children under 14 and for pregnant women, as too strenuous.