12/6/2022 - 8:30 PM Uhr
Theatre: Il mercante di Venezia (in italian language)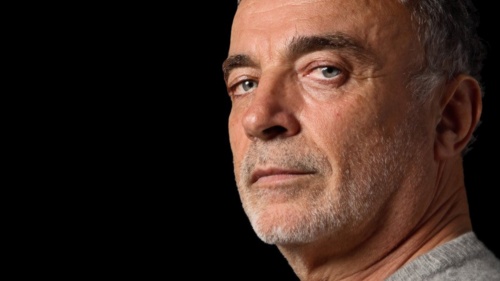 by William Shakespeare
translation Masolino D'Amico
with Franco Branciaroli, Piergiorgio Fasolo, Francesco Migliaccio
and (in o.a.) Emanuele Fortunati, Stefano Scandaletti, Lorenzo Guadalupi, Giulio Cancellli, Valentina Violo, Dalila Reas, Mauro Malinverno, Mersila Sokoli
direction and adaptation Paolo Valerio
sets Marta Crisolini Malatesta
costumes Stefano Nicolao
lights Gigi Saccomandi
music Antonio Di Pofi
stage movements Monica Codena
With its powerful universal themes, William Shakespeare's The Merchant of Venice poses questions of absolute necessity to contemporary audiences: ethical clashes, social and interreligious relationships that are never pacified, love, hatred, the value of friendship and loyalty, greed and the role of money. Paolo Valerio signs the refined staging that sees - together with a company of ten actors - Franco Branciaroli in the role of Shylock, a multifaceted figure, mysterious, cruel in his thirst for vengeance, who disconcerts the spectators, awakening an emotional correspondence that aims at compassion. To him, a Jew and usurer, Antonio, a wealthy Venetian merchant, turns to act as guarantor for his friend Bassanio, who needs three thousand ducats to arm a ship and reach Belmonte, where he hopes to change his fate. Shylock, who has a grudge against the Gentiles and a thirst for revenge for the contempt they show him, imposes a ruthless obligation. If the sum is not returned, he will demand a pound of Antonio's flesh, cut close to the heart. The one described by Shakespeare is a changing and vibrant world of characters embodying anxieties, chiaroscuros and complexities of absolute modernity.
A production of the Teatro Stabile di Friuli Venezia Giulia, Centro Teatrale Bresciano and Teatro de Gli Incamminati
Duration: approx. 120 min.
Information & booking:
Organization: Teatro Stabile di Bolzano
Teatro Stabile di Bolzano
Tel. 0471 301 566
www.teatro-bolzano.it
TICKET PRICES
full numbered seat € 19
reduced price tickets over 65 numbered seats € 14
concessions under 26 and CGN holders numbered seats € 9
reduced price for under 20s numbered seats € 6
TICKET SALES ON PERFORMANCE DAYS
from 7 p.m.
PRE-SALE TICKETS
In Bolzano at the municipal theatre box office and online at www.teatro-bolzano.it
From 2nd October tickets will be available for purchase at the following 13 branches of the Sparkasse, distributed throughout the region: the three branches in Bolzano (Gries, Point 12, Via Roma), in the Merano office, in Bressanone, Brunico, Vipiteno, Laives, Egna, Appiano, Silandro and, finally, in two branches in Trentino (Trento Palazzo Sani and Rovereto).
SUBSCRIPTIONS
14 shows
13 on view at the Forum
1 on view in Bolzano at the Teatro Comunale (free bus service reserved for subscribers)
THREE-YEAR SUBSCRIPTION
This year it will again be possible to subscribe to three seasons 2022-23 / 2023-24 / 2024-25 at a special price.
Full season ticket € 150 instead of € 195
Reduced season ticket € 123 instead of € 165
Season ticket under 26 and CGN holders € 67 instead of 90
Season ticket under 20 € 45 instead of 60
ANNUAL SUBSCRIPTION
Full season ticket € 65
Reduced season ticket € 55
Under 26 season ticket and CGN holders € 30 (second under 26 season ticket free)
Under 20 subscription € 20 (a second under 20 subscription is free)
The purchase of new annual and three-year subscriptions, reconfirmations of annual subscriptions and withdrawal of three-year subscriptions is possible:
Until 26 October in Bolzano at the ticket office of the Municipal Theatre at Piazza Verdi 40 (Tuesday to Friday from 11 a.m. to 2 p.m. and 5 p.m. to 7 p.m., Saturday from 11 a.m. to 2 p.m.) or by calling T 0471 053800.
Unused tickets are not subject to refund. Once the performance has started, no admission to the auditorium is permitted until the first intermission. Cheating does not guarantee the right to keep the seat indicated on the ticket.
For spectators with disabilities admission to performances is reduced and free for the accompanying person.
More information: www.teatro-bolzano.it