10/4/2019 - 9:00 PM Uhr
Theatre: Otello Circus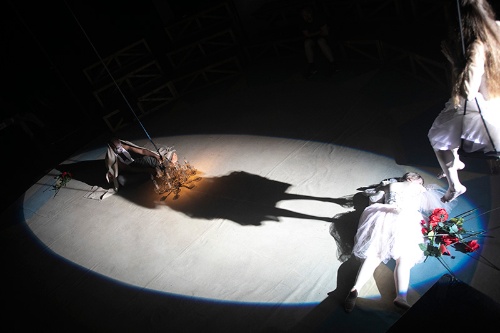 In an old, rundown circus, Otello is doomed to portray his personal tragedy. The manege also includes the other figures from Verdi's opera and the Shakespeare tragedy: Desdemona, Cassio, Jago, Roderigo and Emilia perform the usual roles of the circus actors, they are acrobats, knife throwers, balance artists, servants and tamer.
Director: Antonio Viganò
With:
Rodrigo Scaggiante, Mirenia Lonardi, Matteo Celiento, Maria Magdolna Johannes, Jason De Majo, Michael Untertrifaller, Daniele Bonino, Rocco Ventura
A production of Teatro la Ribalta - Accademia Arte della Diversità in collaboration with Lebenshilfe Südtirol.
Information & booking:
Tel. 0471 324943
info@teatrolaribalta.it
More dates:
10/3/2019 - 9:00 PM Uhr
10/4/2019 - 10:30 AM Uhr
More information: www.teatrolaribalta.it