11/27/2019 - 8:00 PM Uhr
Ach, diese Lücke, diese entsetzliche Lücke (theatre in german language)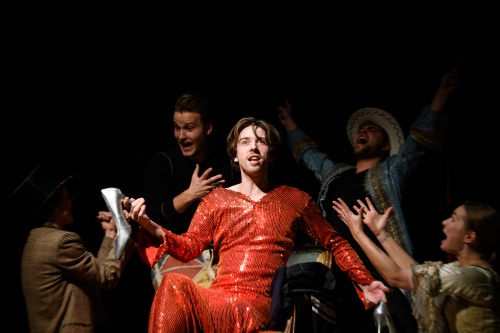 A guest performance from Metropolthetaer, München
from Joachim Meyerhoff
Photo: Jean-Marc Turmes
With:
Vanessa Eckart/Marina Blanke
Lean Fargel/Aydin Aydin
Thorsten Krohn
James Newton (as Joachim)
Sophie Rogall/Luiza Candido de Oliveira Monteiro
Nicolas Wolf/Daniel Holzberg
Lucca Züchner
Introduction: 19:15
Duration: ca. 2 hours 30 minutes, one break
Information & booking:
Organization: Südtiroler Kulturinstitut
Information and tickets:
Südtiroler Kulturinstitut
Tel. 0471 313800
Tickets are available at Athesia Ticket at all Athesia bookstores.
At the box office: Remaining tickets are available at the box office, which is open from 19 clock.
More information: www.kulturinstitut.org