1/5/2022 - 7:00 PM Uhr
CANCELED New Year's Concert with the Haydn Orchestra from Bolzano e Trento CANCELED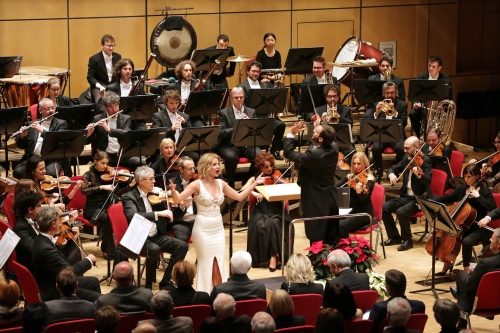 The kind public is advised that the Haydn Orchestra concert scheduled for 05.01.2022 has been canceled due to causes related to the coronavirus pandemic.
Gina Gloria Tronel, soprano
Haydn Orchestra Bolzano and Trento
Enrico Calesso, conductor
In collaboration with the municipality of Bressanone/Brixen
Entrance fees:
Adults € 25
reduced € 15 (members of Kulturverein Brixen Musik & Pro Cultura, students with id, family pass, senior citizens over 65)
reduced € 10 (children, young people up to 14, music teachers together with students)
Information & booking:
Organization: Kulturverein Brixen Musik
Advance booking starting from Wednesday, 15.12.:
Forum Brixen-Bressanone
Tel. 0472 275 588 (Mo-Fr 9am-12am and Mo-Tu 2pm-5pm)
info@forum-brixen.com
As the number of seats is limited, it is advisable to reserve tickets for the New Year's Concert early.
In order to avoid crowds, the tickets must be purchased before the concert in the Forum Brixen during office hours from December 15th.
Access is restricted to people who can show a Super Green Pass (2G certificate).
From December 24th, 2021 until the end of the epidemiological Covid19 emergency, FFP2 masks must be worn for publicly accessible performances in closed rooms.
More information: kulturvereinbrixen.it