11/8/2022 - 8:00 PM Uhr
Piano Concert with Filippo Gorini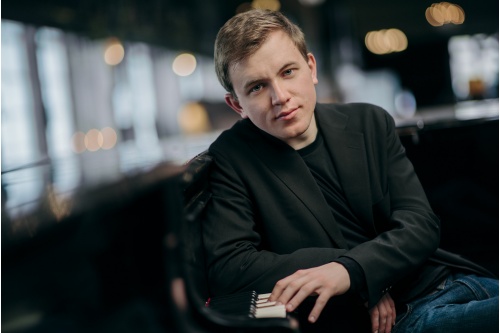 Filippo Gorini, piano
Ludwig van Beethoven: Sonata No. 8 in C minor op. 13 "Pathétique
Ludwig van Beethoven: Sonata No. 31 in A flat major op. 110
Franz Schubert: Sonata No. 21 in B flat major D 960
At the beginning of our series is the concert with the young Italian pianist Filippo Gorini, who is first prize winner of several important international competitions. He has also given numerous piano recitals in renowned concert halls such as the Great Hall of the Moscow Conservatory, the Teatro la Fenice di Venezia, the Royal Academy of Music in London, the Elbphilharmonie Hamburg, the Konzerthaus Berlin and the Herkulessaal Munich. His CD recordings have been awarded a "Diapason d'Or", among others. Filippo Gorini plays three of the most important works of piano literature: the Sonata in C minor op. 13 "Pathétique" and the Sonata No. 31 in A flat major op. 110 by Ludwig van Beethoven and the unique Sonata in B flat major D 960 by Franz Schubert.
Entrance fees:
Normal price € 15.00
adult
Reduction € 10.00
Members of the cultural association Brixen Musik & Pro Cultura
Students with ID
Family pass
Seniors over 65
Reduction € 5.00
Children & teenagers up to 18
Students of music schools
Music teachers together with students
Information & booking:
Organization: Stiftung Musik Brixen
Ticket sales from Wednesday, October 26:
Forum Brixen-Bressanone
Tel. 0472 275 588 (Mon-Fri 9am-12pm and Mon-Thu 2pm-5pm)
info@forum-brixen.com
As the number of seats is limited, we recommend that you reserve your tickets for the concert early.
In order to avoid crowds, the tickets should be purchased before the concert in the Forum Brixen during office hours from October 26.
More information: kulturvereinbrixen.it